February 11, 2019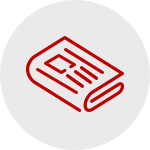 Whole Grain Buttermilk Pancakes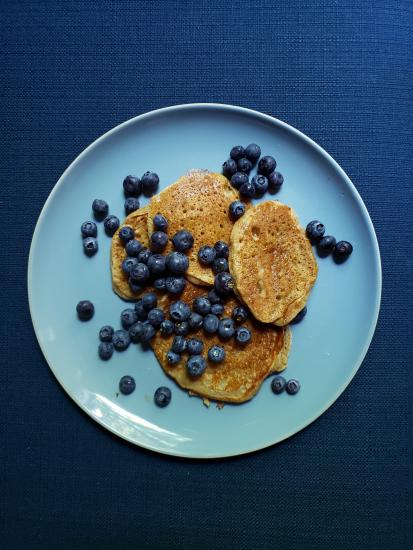 This pancake recipe from Zipongo is great to make ahead of time for a fun and easy breakfast option throughout the week that the whole family will enjoy.  We love to make whole wheat waffle sandwiches with natural peanut butter, banana slices and cinnamon or top them with Plain Greek yogurt, fresh berries and a little honey and cinnamon.  They have a good amount of protein and fiber in them to jumpstart your day and give you the energy you need.  You can also make them in bulk and freeze them for weeks to come!
Ingredients
2 tsps baking powder
1/4 tsp baking soda
1 1/2 cups buttermilk (see tips)
1 large egg
1 1/2 cups white whole-wheat flour (see tips)
2 tbsps canola oil
1/4 tsp salt
1 tbsp sugar
1 tsp vanilla extract
Instructions
Whisk flour, baking powder, baking soda and salt in a large bowl. Whisk egg, buttermilk, oil, sugar and vanilla in a medium bowl. Make a well in the center of the dry ingredients, add the wet ingredients and whisk just until combined. Resist overmixing—it will make the pancakes tough.
Let the batter sit, without stirring, for 10 to 15 minutes. As the batter rests, the baking powder forms bubbles that create fluffy pancakes and the gluten in the flour relaxes to make them more tender.
Coat a large nonstick skillet or griddle with cooking spray; heat over medium heat. Without stirring the batter, measure out pancakes using about 1/4 cup batter per pancake and pour into the pan (or onto the griddle). Cook until the edges are dry and you see bubbles on the surface, 2 to 4 minutes. Flip and cook until golden brown on the other side, 2 to 4 minutes more. Repeat with the remaining batter, coating the pan with cooking spray and reducing the heat as needed.
Tips:
The mixture of dry ingredients can be stored airtight for up to 1 month
The batter can be refrigerated for up to 1 day
Cooked pancakes can be frozen airtight, in a single layer, for up to 3 months. Reheat in the microwave or oven.
No buttermilk? You can make "sour milk" as a substitute: mix 1 tablespoon lemon juice or vinegar to 1 cup nonfat milk; let stand for about 10 minutes before using.
Nutrition Info: 189 calories/medium pancake, 7g protein, 3g fiber, 28g carbs, 388mg sodium
To access Zipongo for healthy recipe ideas, sign into your Virgin Pulse account at http://yp4h.osu.edu/. Click on "programs" and type "Zipongo" in the search bar. Earn YP4H points for browsing recipes and planning your meals!