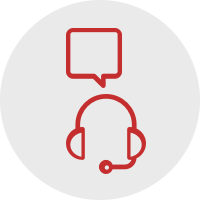 The Ohio State Employee Assistance Program
The OSU Health Plan provides an on-campus counseling department partnering with Impact, an All One Health Company, to provide EAP (Employee Assistance Program) services to faculty, staff, their household members and parents/parents-in-law.
 For more information on the EAP program and services, email eap@osumc.edu, call 800 678-6265, or visit the new Employee Assistance & Work/Life website powered by IMPACT, an All One Health Company. 
Create a new account by first clicking the link below and then clicking on the sign-up button (top right of the screen). Use the company code "buckeyes." 
Create new account here. Click the sign-up button. Use company code "buckeyes."
Learn more about the Ohio State EAP

How does the EAP work?
To support employees and their families on a wide range of challenges, responsibilities and concerns, Ohio State offers resources and benefits to help enhance the overall well-being of you and your family.
The Ohio State Employee Assistance Program (EAP), in partnership with IMPACT Solutions, an AllOne Health company, has a member portal, online tools, well-being resources and work-life services that are available to eligible Ohio State employees, their dependents, household members, parents, and parents-in-law.
The Ohio State EAP offers many everyday resources to help make your life a little easier and less overwhelming. Individuals have access to up to five free counseling services, resource locators to help find child or adult care, tools to improve your financial wellness, legal services, travel and entertainment planning assistance, support to find cleaning services, on-demand professional development courses, and much more.
Mental health or substance use emergency
If you or a loved one is experiencing a mental health or substance use emergency, please call 9-1-1.
How do I access the Employee Assistance Program?
The EAP tools and resources are available 24/7 through the personal EAP portal at osu.mylifeexpert.com. The portal can be used to request any of the services offered by using the live chat function Monday – Friday from 8 a.m. – 5 p.m. EST or completing the online request form for work-life services. You can also request any of the below services by calling 800-678-6265.
Online Portal
Create your private and confidential account by visiting osu.mylifeexpert.com. The Ohio State EAP portal provides you with access to current health and well-being related articles, videos, calculators, and webinars that focus on:
•    Family – parenting tips, developmental stages, childcare, well-being, aging, grief and loss and family assistance
•    Health – healthy living, mindfulness, nutrition, caregiving, COVID-19 and addiction
•    Financial – financial wellness, identity theft, legal, debt, taxes, mortgages and loans
•    Career – career goals, networking, work-life, workplace, management and skill builders
•    Living – consumer safety, green living, travel, pets, Internet safety, disaster, pets and going green
•    College – college planning, financial aid, scholarships, student loans and student well-being

To create your account:
1.    Visit www.osu.mylifeexpert.com
2.    Create a new account by clicking on the "sign up" button on the upper right side of the screen
3.    Enter company code: buckeyes 
4.    Enter your preferred email address
5.    Select a username that you will remember and complete submission
6.    Check your email to complete registration. (The confirmation email will come from info@mylifeexpert.com and will include an access code to confirm your account)
7.    Follow the directions in the email, to verify your access code with your account and select a secure password
8.    Now, you can login with your username and password

If you have issues creating an account, contact call 800.678.6265 or email eap@osumc.edu.

How can the Ohio State EAP help me?
The OSU Employee Assistance Program offers multiple ways to connect with confidential counseling resources:
Member Portal
Personal Assistant Services 
5 Life Coaching Sessions
Medical Advocacy
5 Mental Health Counseling Sessions
Financial Education
Legal Consultation 
Work-Life Resources and Referrals 
Work/Life Services Provided by the EAP
Childcare
Housing
Transportation
Adoption
Educational opportunities
Pet care
Live, immediate assistance 24/7