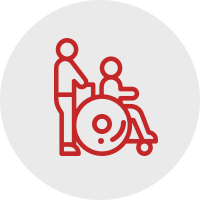 Dedicated Support
DEDICATED CUSTOMER SERVICE SPECIALIST GUIDING YOU THROUGH THE COMPLEXITIES OF CLAIMS AND COVERAGE. 
OSU Health Plan Dedicated Support is comprised of dedicated customer service specialists who are specifically trained to not only answer your health care benefit questions but help guide you through the complexities of claims and coverages. OSU Health Plan has expanded the team to offer comprehensive support when you have a question.

When should I use Dedicated Support?
You can contact the Dedicated Support team to:
Find and transition to providers in the Premier Network.
Assistance in scheduling with OSU and Central Ohio Primary Care providers.
Learn about your deductible, plan coverage information and cost of care.
Need help with your coverage?
Contact Dedicated Support Now!
Dedicated Support is available Monday through Friday, 7:30 a.m. to 5 p.m.