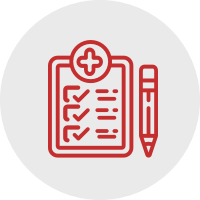 Your Plan for Health
Your Plan for Health is The Ohio State University's proactive approach for helping you – and all university faculty, staff, and families – enjoy a healthier, more productive life through smart, preventative health care.
Login to YP4H
Powered by Virgin Pulse
What is Your Plan for Health?
Through its partnership with OSU Health Plan and The Ohio State University Wexner Medical Center, YP4H helps OSU Health Plan members reach the healthiest state possible by offering programs and incentives for identifying and acting on health conditions, promoting cost-efficient medical plan choices, and taking control of health care spending.
What programs does YP4H offer?
OSU Health Plan carries out YP4H initiatives and oversees programs centered on increasing members' wellness. Some of those programs include Biometric Health Screenings, Personal Health Assessments, Personal Health Coaching, Care Coordination, and much more.